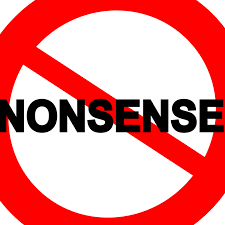 Annually, I expect poor reporting of the spring (busy) real estate market. For the past five springs, I have seen an annual "scare the buyers" article. This year, the facts just don't add up to scaring buyers, but they tried, anyway.
On April 23, 2020, the Boston Globe had an article about how prices of single family homes and condos rose in March, 2020, despite the Covid-19 crisis.
The author does not understand the basics of a real estate purchase and doesn't know what the information he collected means. Therefore, what he published is utter nonsense.
Current Information
Fact: Closing prices in March 2020 rose 6.8% for houses and 7.9% for condos. This is compared to March 2019.
Nonsense: This data has nothing to do with Covid-19.
March sales are February offers. It takes about a month for the buyers to complete their mortgage process and the seller to do the paperwork to clear their title, get smoke/carbon monoxide detector certificates, and prove they are up-to-date on any municipal liens.
In February this year, house hunters were not anticipating that the Covid-19 pandemic was going to close down nonessential businesses and schools.
Prices went up, year over year, but it does not reflect consumer reaction to Covid-19. Covid-19 related change will be reflected in closings based on accepted offers from the middle of March, through the end of stay-at-home order period.
Nonsense Fact: Sales volume (the number of transactions) was flat in March. "Flat" used this way means level. However, is sales volume level compared to February 2020, in which case, it shows a lackluster spring market; or flat compared to March 2019, which would show a normal spring market?
Looking to the future
Expert quote made into nonsense: Then the reporter interviewed Tim Warren, who is an expert. He took Mr. Warren's comments and made them into nonsense.
Tim Warren: "The housing market is going down."
Nonsense: What about the market is going down? Is this statement about the prices of property, or about how many sales are being completed?
Fact: Listings (new properties for sale) are down 24% in April, compared to last year.
Nonsense: The author then postulates that the reduced number of properties for sale might prop up the prices of those properties, because of scarcity. This does not mention the obvious difficulties in showing property when people are staying at home. Nor does it account for lowered demand because of nonessential workers who are now unemployed.
In the next quote from Tim Warren, he entirely contradicts the idea that prices won't go down, due to Covid-19 related changes to the real estate market.
 "When might it get back up to speed? That will largely depend on how much economic damage the coronavirus crisis inflicts, Warren said. If the shutdown is short, with job losses concentrated in lower-paid industries such as restaurants and tourism, the market should rebound quickly. If it lasts longer, and better-paying jobs start to vanish, too, the recovery could be a long and tough slog.

"It really depends on the depth of the recession," Warren said. "If this snowballs, if 20 percent of the lawyers in Boston lose their jobs, it could be a long time."
The very same day, Boston.com real estate page reported a big drop in sales volume (the number of sales) throughout the Northeast. This was based on sales of newly built properties. Because there was a drop in anticipated sales, there is more on the market, compared to demand.
So, what should buyers expect?
There will be some advantage for buyers in the current market, compared to the seller-favoring markets of the past five years or so. Whether prices will go down, and by how much, will depend on how many buyers find that they need time to financially recover.
Those who can buy right after the stay-at-home is lifted will have a more-level market, if not a buyer-favoring one. If many people need a year to get back to buying, those who can jump in may be very happy with the result.