The Massachusetts Association of Realtors® frequently has political initiatives that we are against. As a member, I refrain from assisting them in these actions. I notify my representative that I am a member of the association, but disagree on a particular policy.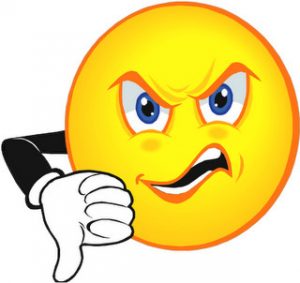 This summer, my association embarrassed me by fighting tooth and nail against mandatory energy audits for house up for sale. I got repeated emails to defeat the bill that would require sellers to have a MassSave audit and inform potential buyers about the results.
The troops of my peers mobilized, to the detriment of buyers throughout the Commonwealth.
On August 4, I was I got an email about "Big Wins On Beacon Hill."
Earlier this week, GBREB and the REALTOR® organization scored several legislative victories on Beacon Hill, most notably with the removal of language from an energy diversity bill that would have mandated home energy inspections prior to listing a home for sale. This vote comes on the heels of substantial support from REALTORS® across Massachusetts who participated in the Call for Action to oppose the energy audit and scoring provisions in the proposed bill.
The Association of Realtors® is a guild for real estate agents. We belong because they set a standard beyond simple licensing. However, the political thrust of this guild is not in the interest of our clients – home buyers.
The Realtors® think that property rights are all-important, and the seller's side of a transaction must be protected. By remaining an exclusive buyer's brokerage, we support the interests of buyers, not sellers, especially in transactional matters such as this. Companies who represent sellers and buyers often have stronger allegiances to sellers. They see the benefit of not requiring that sellers inform prospective buyers about the energy footprint of a house for sale. Therefore, most companies applaud the action to stop mandated home energy inspections.
Exclusive buyer brokerages are a small minority. There are only fifteen exclusive buyer brokerages in Massachusetts that I am aware of. Exclusive Buyer Brokerages never represent sellers; brokerage — that's the whole company, not just the agent. Exclusive Buyer Brokerages are found through of the National Association of Exclusive Buyer Agents  and/or the Massachusetts Association of Buyer Agents. These professional associations are small, but we support buyers in getting a fair deal.