Do you or someone you know plan to buy a house in the next one to three years? Are you worried that your credit score will increase mortgage costs or even disqualify you  for a mortgage? Do you want someone to get you through the credit service red tape?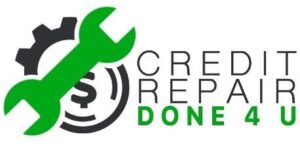 My friend and EBA colleague, Tom Wemett, is sharing his experience with credit in a new company, Credit Repair Done 4 U.
He is looking for beta testers to go through his program for free. Contact Tom now. 

Tom Wemett has been an exclusive buyer's agent, like the agents at 4 Buyers Real Estate. I interviewed him about his credit repair work. Here's what he tells us.
Why is starting a credit repair business a natural offshoot to your career as an exclusive buyer's broker?  
I've been doing credit repair and improvement for myself and my buyer clients for the last 30 years. So it was a natural business to start. I have a lot of knowledge and experience that could be very valuable to people wanting to buy a home, a car or get a personal loan. All these things start with having good credit and credit scores.
I have a passion for helping people reach their financial goals. It is also a business that is done remotely. There is no reason to necessarily meet in person. All contact is done via online and phone. With Covid and its variants apparently with us now and well into the future, it appealed to me on many levels. I'm looking forward to helping as many people as possible reach their financial goals.
What are the top two credit mistakes that you expect to see in your new business?
Taking credit for granted. Good-to-excellent credit takes attention. It takes knowledge. It takes perseverance. It takes action. Monitoring and actively protecting one's credit should be a regular part of their everyday life.
One cannot assume that their credit is fine. They need to proactively protect and constantly observe and monitor their credit reports and challenge any credit report errors. Many people only do this once in a while when they are considering buying a home or a car or getting a personal loan for some important purpose.
2. Not knowing your rights. People do not understand their legal rights to dispute inaccurate and negative items on their reports. They do not have the knowledge and skill to do so.
"Equifax, Experian, and TransUnion routinely failed to fully respond to consumers with errors" JAN 05, 2022 –WASHINGTON, D.C. — A new analysis by the Consumer Financial Protection Bureau (CFPB) reveals how changes in complaint responses provided by nationwide consumer reporting companies resulted in fewer meaningful responses and less consumer relief. In 2021, Equifax, Experian, and TransUnion together reported relief in response to less than 2% of covered complaints, down from nearly 25% of covered complaints in 2019." [source]
This should alarm everyone. It also means that most people have no idea how to counter this inaction by the credit bureaus. It has been my experience that when people hear back from a credit bureau that the inaccurate item is deemed accurate they stop fighting it. Or if the credit bureau just plain doesn't respond. These are stall tactics used by the bureaus.
Most people stop there and don't know what to do. Skilled credit repair specialists, like Credit Repair Done 4 U, know what to do. We challenge things again and again, using escalating legal language. They then know to take challenges seriously; we won't stop until the negative inaccurate items are removed.
What are the best things someone can do for themselves if they are expecting to buy a house in three years?
Don't delay, get started on monitoring and improving your credit at all three bureaus immediately. Not only does this pertain to buying a home, it also is relevant for other events such as buying a car, getting a personal loan, renting an apartment or applying for a job.  Then continue monthly monitoring and challenging any and all negative, inaccurate items until they are all correctly stated and/or removed. Some basic credit tips are:
Pay all of your bills on time, every time. This includes your utility bills, mortgage and auto payments, and all of your revolving lines of credit like credit cards.
Never charge more than 25% of the available balance on any of your credit cards. Banks like to see a nice record of on-time payments, and several credit cards that are not maxed-out. If you are carrying high balances on your credit cards, then make paying them down below 25% a priority.
Do use your credit cards. Many people who make mistakes with their credit believe that the best way to fix things is to never use credit again. That won't help. Use one or more credit cards monthly, never exceed 25% of the credit limit, and pay them off each month. That provides proof that you can handle credit properly and should increase your credit scores over time.
Stop randomly applying for credit. Lots of recent credit inquiries on your credit report will drop your credit scores substantially. Only apply for new credit when it makes sense. It is important to add new credit sources when you only have one or two that are active. A good mix of credit sources is also important. A good mix includes credit cards, installment loans, mortgage and personal loans.
Keep your accounts open as long as possible. Even if you are no longer charging on the card. The best policy is to keep those unused accounts open, blow the dust off your card every few months to make a small purchase, then pay it off. How long each of your accounts have been active is a major factor in your credit score.
Remember that this all takes time. Following the above steps consistently over a long period of time will increase your credit score and allow you to qualify for better loans and lower interest rates. Repairing your credit score does not happen overnight, so if you do these things for a few months and do not see a large increase in your score, do not give up. They are all habits that you will want to maintain throughout your life, as they will help you to keep your finances and lines of credit under control.
Are there credit problems that are harder to repair than others? Like what? 
Delinquent student loans can be a problem and will take a lot of work to correct. Collections are also difficult, especially if the same debt is being reported by several different collection agencies. Bankruptcies remain on a credit report for 7 to 10 years. However, if there are inaccuracies being reported as part of a bankruptcy, these can be challenged and removed.
It is important to remember that the Fair Credit Reporting Act requires credit bureaus to respond to disputes within 30 days.  If a credit bureau can't validate or verify the item disputed within that 30 day period, it "must be removed" from the credit report. So there are occasions when a negative item can end up removed because it can't be verified, even if it might be accurate.
Is it still true that your credit can get jumbled with someone else's? Are there any actions someone can take to help reduce the chances of that kind of credit damage?
The answer is, "Yes." This is especially true for people with family members using a similar name such as a Jr. or Sr. These people, in particular, need to monitor their credit monthly to make sure that everything that is being reported on their credit reports is in fact theirs.This could also happen when more than one person has the same or similar name who might not be related.
Fraud is also of major concern. Often criminals will get enough of the confidential information on someone to obtain credit cards and other loans in their name. Trying to undo such activity can be a nightmare and take years. A comprehensive credit monitoring system identify this activity when it starts. Many credit cards include monitoring and alert you when something out of the ordinary seems to be taking place. However, they aren't a replacement for a three bureau credit monitoring service that monitors activity at all three bureaus and in particular appearances of fraud rather than just one or two bureaus. That's the kind of service we recommend.