A thing of beauty is a joy forever! In honor of Valentine's Day, here is a guide to true love between a house and its buyer.
Most people think about beautiful houses as those that have outstanding architecture, or high-end, well-chosen tile or other finishes. That kind of beauty speaks to everyone, at some moment. If you are looking for beauty that is skin deep (wood deep?), seek houses that have the expensive beautiful things done, or budget to do them on your own.
There are three categories of house love
1. Unique; buy it if you love it. 2. Beauty that is there for you. 3. Beauty you can add, once you own any house like it.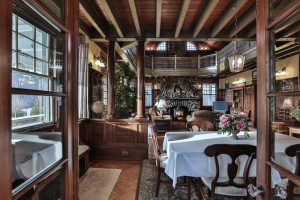 Unique.
It is not worth it to try to turn an ordinary house into a house with special architectural style. A house with a turret is designed to have a turret. You would spend a silly amount of time and money to add a round room onto a typical house. If you are in love with round corners, find a house built that way.
One of a kind — if it is your kind — is special.
Some houses have exceptional light or exceptional views. Those houses are a joy forever. If they make your heart sing, don't fight the feeling.
Beauty is there or you can make it beautiful. Know the difference.
Many fairly typical houses in our area (eastern Massachusetts) were built with special touches. Those touches may charm you. The ones that will cost you big money to recreate are better buys for someone who love a house. The beauty that you can add later, for reasonable sums, indicates a love that is superficial and not worth going extraordinary efforts to buy.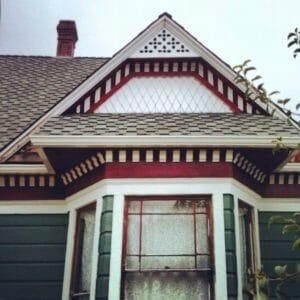 Expensive to recreate: Houses with elaborate exterior siding are beautiful. They make a house have exceptional curb appeal. That work is very expensive to create. If you find a house with this work done for you, it is worth it, if you love it. Beware: a new owner takes on the maintenance task of keeping it painted (which is expensive, too).
Other features that fit in this category: Exceptional wood trim or custom windows throughout the house. Quality tile work in a bathroom or kitchen. Custom cabinetry or other built-ins that make your heart sing.
You can recreate this in another house: Watch for medallion ceiling plaster and stained glass windows. They are lovely, but they are not irreplaceable. They can be added later to another house of this era. Beware: they are known to infatuate buyers beyond their cost. How to tell if it is puppy love? If all you remember about the living room is the ceiling medallion and the window, chances are it was an ordinary room with those decorative items.
Other features that fit in this category: Ordinary oak or fir floors that were recently refinished; they look great, but are common here. New kitchens that are pretty, but not good quality. Rooms with good lighting (that is turned on during the day). Rooms that have dramatic paint on the walls. The furniture or furnishings that the owner is taking away (you will be affected by these, beware!)
Love for the house nerd

For people who love good quality work, choose a house with where the quality work is already done, or one that needs the work done soon. If you are choosing the renovator, you can find one that does work as you'd want it done. Someone who is bothered by poor quality upgrades will be unhappy every time they enter the basement and see wiring and piping that is poorly done.
A quality electrician or plumber will install their materials with care. Although loose, wiggly wires carry current as well as these will, the care taken to do a neat job of it says volumes about the technician who did this.
Look for: Straight wire placement, consistent stapling in place, labeled panel, labeled wires.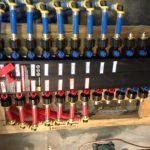 Plumbers also show their pride of workmanship in basements. A good plumbing job will have logical water line placement. Hot and cold will be separated logically. Pipes that go every which way is a sign of a cheap retrofit or a poorly organized plumber.
Look for: Neat placement. Neat joins, whatever the pipe material is. Solder is melted to seal metal pipes, glue seals hard plastic pipes, like PVC. Clamps hold flexible pipes, like PEX, together.
 Happy Valentines Day. We hope you love your house.