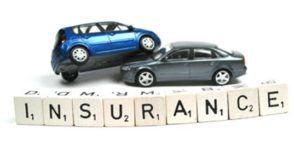 Recently, my car insurance nearly doubled. No, I didn't have an accident or get a ticket. I was up for annual renewal, and the algorithm at the company changed.
My heads-up insurance agent noticed the change and moved me to another company. With the change, this year's car insurance will be about $150 less than last year's, and $900 less than if I let it renew with the company I had. Kudos to Ed McManus at Supino Insurance. He's a peach.
At almost the same time, on this blog, I wrote to you about PMI (Private Mortgage Insurance). Private mortgage insurance is an additional fee that borrowers who don't have a 20 percent down payment must pay. It insures the lender, not the borrower.
Like my car insurance, the cost of PMI is not the same from company to company.
When Michael Siraco of Atlantic Mortgage saw my post, he contacted me to say that he shops around for the best PMI rate for his mortgage borrowers. I didn't know this was possible, and I am glad the Mike let me know. He wrote:
"There are just over a handful of PMI companies – MGIC, NationalMI, Arch, Genworth, Essent to name a few.  Atlantic Home Lending is delegated with all of these to issue insurance.  While some banks and lenders favor one over another, we do not. We shop each loan for the best PMI rate.  These rates will vary among PMI companies, whether it is a monthly premium or a lump sum premium."
Saving money on your mortgage, when you don't have 20 percent down
Lower PMI rates: The good news is that PMI premiums have come down in recent years. Paying PMI monthly is often less expensive than obtaining a second mortgage.
Loans with up-front PMI: Many borrowers choose an option to pay a slightly higher mortgage rate and eliminate a monthly PMI payment. Put simply, the PMI company receives a lump sum payment up front from the lender; then there's no monthly PMI for the borrower.
Second mortgages used to be a way of avoiding PMI. Currently, it costs more to borrow that way, in most cases.
How is PMI rate determined?
Mike told me some more about how PMI rates are determined.
Your PMI premium is not a "one size fits all" proposition. Whether your pay it monthly or as a lump sum payment, the price varies.  Here are some of these factors that determine your PMI cost:
Your FICO credit score.
Your down payment. The percentage you put down is set at levels — levels are 5,10,15 percent.  A 6% down payment, for example, will be priced as a 5% down premium; you get no PMI reduction until you hit the next level.
Number of borrowers. Two borrowers are typically better than one.
Debt to income ratios.
Specific loan product. A Fannie Mae Home Ready mortgage has lower PMI than a standard Fannie Mae loan, for example.
Property type.
Loan purpose.
---
Thank you to Michael J. Siraco, Esq., [email protected] Principal of  Atlantic Home Lending, Inc. atlantichomelending.com  NMLS MLO# 1792. Atlantic Home Lending NMLS# 1444. MA Mortgage Company License# MC1444