I spoke with Elaine Manfredi at Wakefield Cooperative Bank. She reviewed the new regulations that went into effect on January 10, 2014.
In short, lenders are being told they have to be consistent and check all borrowers completely. Ability to Repay (ATR) guidelines require all borrowers to provide at least all these things: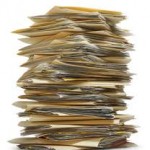 Credit report
Current employment status
Current Income and  assets
Monthly payment for the mortgage
Monthly payments on other loans related to the property (such as a second mortgage)
Monthly cost of other mortgage-related obligations (such as property taxes and insurance)
Other debts such as credit cards, auto loans, student loans, child support, alimony, etc.
Monthly debt to income or residual income after all monthly debts are paid
The Qualified Mortgage (QM) rule is designed to protect borrowers against risky loans.  These meet "qualified mortgage" guidelines:
Have a loan term of 30 years or less
Not have negative amortization
Not have a balloon payment
Upfront points and fees can't exceed 3 percent of the total loan amount on loans greater than $100,000.  Other limitations apply on loans less than $100,000
Debt-to-income ratio may not exceed 43 percent*
*This DTI can be superseded if the loan is approved by Fannie Mae, Freddie Mac, FHA, VA, Mass Housing, USDA, or is kept in portfolio by a qualified small mortgage lender.
The lists above seem like guidelines for responsible lending. I asked Elaine what is different now. Conforming conventional mortgages were allowing 45 percent or more debt-to-income (that is all debt, not just the mortgage.) Some latitude on debt to income was allowed if the borrower had a large down payment, great credit score, large reserves, etc. So, some mortgages had DTI of up to 50 percent.  No more.
Also, 40-year mortgages are now a thing of the past.
If you were pre-approved prior to January 10, 2014 and have not applied for a mortgage yet, you may not qualify now. Speak with your lender to ensure that you are still qualified under the new rules.
Thank you to Elaine Manfredi.