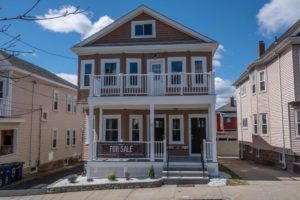 A tried and true Somerville, MA political move is to publish something damning on the weekend before the election, so that the target of the slander doesn't have time to get a rebuttal out.
It's tried and true, and it was tried again this year. But.It.Didn't.Work. The current City Council was reelected in its entirety. I got one of these letters, since I am a two-family homeowner in Somerville.
The target of the slander was the current City Council, who voted in a new Condo Conversion Ordinance this year. "Contact your City Councilors and ask WHY they pushed this legislation through after canceling a second public hearing…"[bolding was their choice, not mine]
Or rather, the target is the ordinance itself, which was largely misrepresented in the mailing.
What the ordinance actually requires:
If you are a homeowner in Somerville, you still have the right to control your property. You can sell your two-family, as a two-family, any time. The ordinance does not apply. The Condo Conversion Ordinance applies — like a zoning requirement — if you want to convert your property to condos. It is parallel to zoning requirements if you want to add a dormer, or make other changes to the house.
You can market your newly converted condos to the open market. Once you get your best offer, your tenants have a right to match that offer (and some time to get their funds together). This is called Right to Purchase. There are many existing condos that offer this same right to purchase (also called a right of first refusal) to the co-owners in a condo association. It is a courtesy to allow people in a building to buy a unit right near them, if they are willing to pay what the market bears for it.
You have to give a year's notice to your tenants if you are converting their unit to condos. You have to give five years' notice, if your tenants are low-income, elderly, or disabled.
You have to give your tenants a relocation payment, if you are converting their unit into a condo. If you are selling your house as a two-family house, this does not apply. So, in short, if you are changing the deeding of your two family house into two separate condos, you will get more money for the property. When you can sell the house in two parts for more money, you need to compensate your tenants, who are being displaced.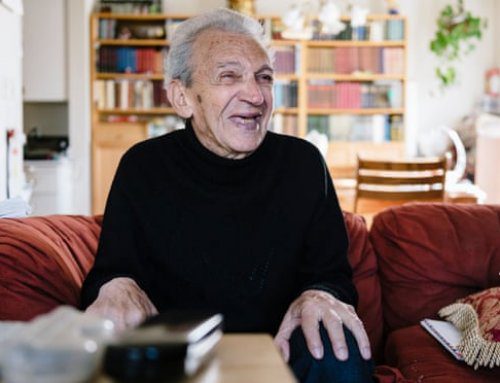 If you have tenants who are elderly, disabled or low income, you must assist them in finding 'comparable' housing within Somerville. They can move out before the end of that five-year notice period, if they have someplace to go. You can request a Final Permit as soon as your tenants move out and you have provided the required relocation payment.
While your tenants are living in the house, you cannot undertake disruptive renovations. They are paying rent, so you cannot tear up their unit to get it ready for resale. This is normal landlord-tenant law. There's nothing special about it because you are converting to condos.
Stop panicking!
If you own a two- or three-family house in Somerville, you are not hurt by this ordinance change.
It is likely that you can sell your two-family house, as is, for over a million dollars. That's without converting it into condos or upgrading the kitchens and bathrooms (and disrupting the tenants).
If you want to get top dollar for your property, you still can convert it to two condos. You will need to plan a year or more in advance. Then you can give notice to the tenants, line up your contractors, and get going at the end of their notice period.
The people who are getting hurt by this ordinance change are the people who are professional developers. They were making a living out of converting two and three-family houses into condos, several a year. These businesses have been buying houses — sometimes for less than they are worth–then renovating them and selling them as condos. They have crews of workers who turn over these properties, so they can sell many, every year.
For more information about the CCO
I wrote about the Condo Conversion Ordinance when it was passed last summer and then added a bit more about the arguments against it.