A lot of what our clients expect from 4 Buyers Real Estate is good customer service. We expect it from other businesses, too, but sometimes we are surprised.
Last week, I spent four nights in a resort hotel in Scottsdale, Arizona while attending a convention of the National Association of Exclusive Buyer's Agents. I will shout out, right now, that the exclusive buyer's agents who were there were fun, smart, and high integrity folk who I really enjoyed learning with. It was well worth my time.
However, in the course of a four-night stay:
I couldn't sleep until 3:30 AM (which was 5:30 according to my body) on the first night.
It seemed like I lugged my bags a mile to get to my room.
I didn't get the room I asked for– and was promised — after the sleepless night.
I had to move my room again on night three, due to a broken pipe that flooded my room.
A door fell off (possibly my fault, but I am not all that strong).
I met my first (and I hope, my last) desert cockroach.
This was the review that I wrote in my head on that first night: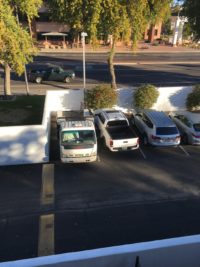 "When is last call in Arizona? Two AM. How do I know that? I stayed at —– Hotel in an odd-numbered room in building three. I listened to motorcycles flying down —- Boulevard, starting around one AM and going until about three AM. There was a stoplight about 10 yards from the glass window in my room, so I got to hear them accelerate from a full stop, too. Much joy.
In order to get to this room, with my bags, I had to go to the far end of building four to get the elevator. Either that, or carry them up three flights of stairs. Oh, wait a minute, I couldn't do that… the stairs were closed off.
Providing a good sleep experience is job one for a hotel. Fire safety is handy, too. One star."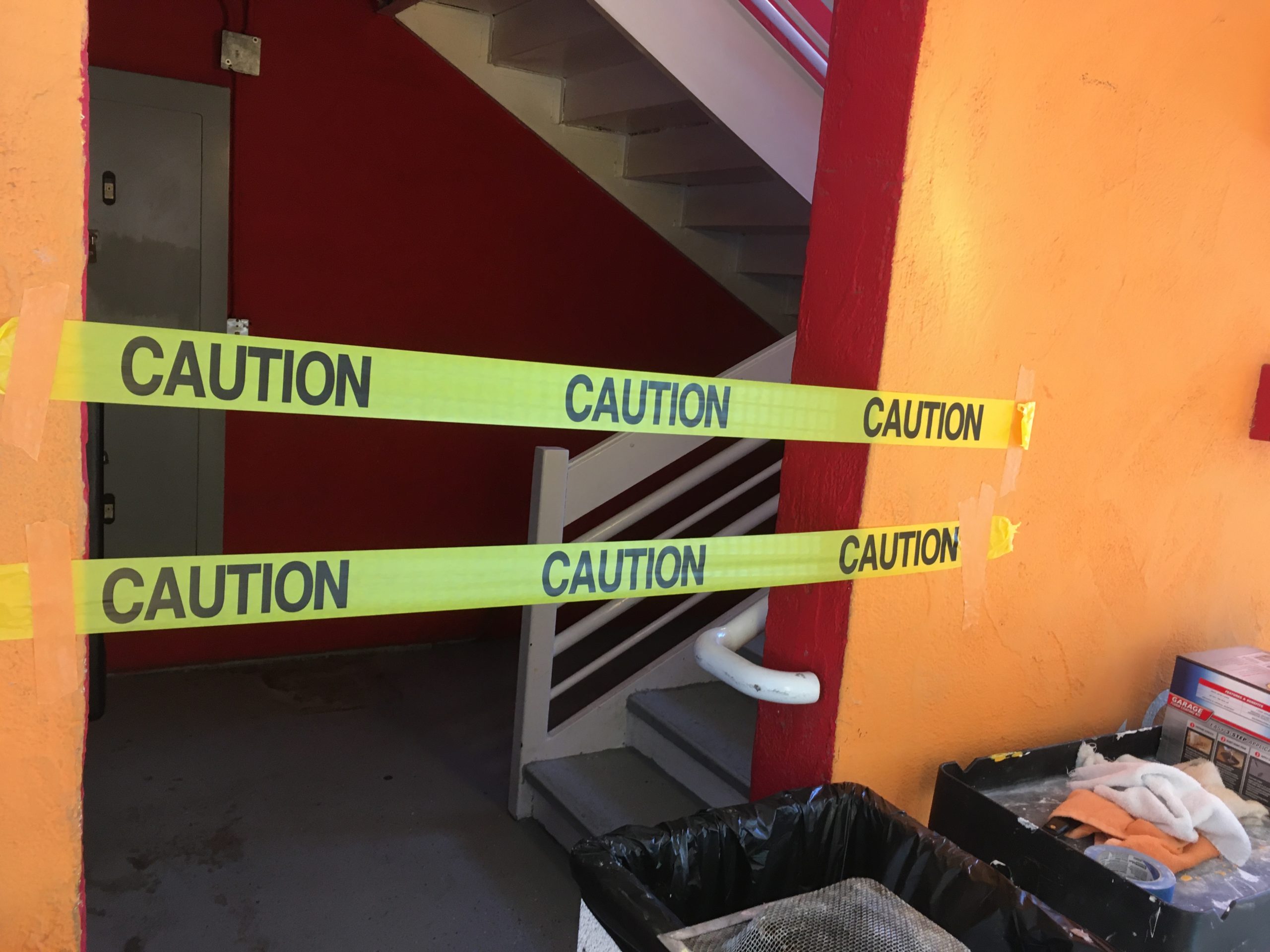 What I wrote in my head, as I was falling asleep in room number two.
"In the morning, I was promised a room in building one. When I returned in the afternoon, the day staff had no knowledge of that request. They found me a "quiet" room next to the pool filters. It had a metal gate into the pool area attached to the outside wall that was my room, THUNK. It didn't wake me up, but, I definitely heard it. If I were in this room from the beginning, three stars."
 Providing a good sleep experience is job one for a hotel. two stars, overall."
After two nights in the pool filter room, I was feeling more positive about the place. No one used the gate while I was sleeping. I didn't hear the filters unless my porch door was open. The room was OK for what I wanted, which was quiet.
Therefore, the stuff that happened next just made me feel like Charlie Brown under my own personal storm cloud. A pipe broke, and there was a cockroach half the size of by brush head in the shower of the third room I slept in. Despite all that, this is what I actually wrote, for social media, once I got home:
"I attended a convention here, with about 65 other people. It was a tightly scheduled convention, so I didn't get a lot of time to enjoy the pools and spa aspect of the place. I also had limited time to wander the neighborhood; but I liked what I did see.
The food was pretty good (except, I should know better than to eat a bagel in Arizona). I had breakfast and lunch through their catering service every day, and one dinner. Mild for Southwestern food, but suitable for a hotel audience.
The rooms, public areas, and pools were very clean. The cleaning staff was pleasant and it seemed like there was someone tending the bathroom in the main building every time I was in there!
On the third day, a pipe broke in my room. I was efficiently moved to an (upgrade) suite. They had plumbers working on the leak into the night. (It didn't affect water in the guest rooms). I shout out to Alfredo, who made the process easy. It was worse for them than it was for me.
One word of warning! The front rooms in building 3 and 4 face a busy street. There are many muffler-free motorcycles that use that road at all hours of the day and night. Don't stay in an odd-numbered room in those buildings, if you are not a heavy sleeper."
One of the reasons I changed my review was customer service. This was the interaction with the manager:
He walked in while I was packing up to do the second move. Seconds before that, the sliding door had fallen off the rail and almost hit my friend who was helping me pack. We were safe. We didn't care. We made fast work of the move down the hall and went back to the conference.
The last morning, I ran into him again. He knew about the roach. I told him I was just unlucky. Then, I told him what I thought needed to be addressed:

The front rooms are very noisy. Guests should be told what to expect. In the long run, the sliding doors should be replaced with soundproof glass on that row.
The night staff and the day staff did not communicate. I got back to the hotel, expecting to move to a certain room. Instead, the desk staff told me she'd "look around to see what is still available" and gave me something that was quieter than the impossible room, but not as nice as what I was offered in the morning.

I let him know that the broken pipe (the reason I left room #2) was not their fault and it was handled well. The desert cockroach in my last room was not his fault. What I heard from friends in the southwest is that they don't generally come inside. Frankly, it would all make a good story. (And it did!)
I could have had a miserable time and paid a lot for it. Instead, I had a good time. The difference was focusing on things in my control, being fair, and practicing constructive criticism. And, yes they did compensate me for this bazaar chain of events.
A few summers ago, I had a bad hotel experience and wrote about it on this blog. Clearly, I never stop thinking about customer service and how it relates to my clients!