When the spring market came, it came! The snows in February slowed the beginning, then, wow. Because demand remains high, we are seeing more competitive bid situations (bidding wars) than we did in 2014.
We are pleased for our clients who have bought so far this year.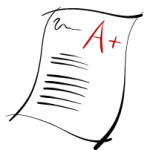 Our report card, first half of 2015:
All but three of our clients bought in bidding wars.
No clients waived mortgage contingency unless they had cash resources to close without a mortgage.
No clients waived their home inspections in order to buy a house.

On four occasions, we were told that our client's accepted offer was not the highest offer.
On three of those occasions, we were told that the letter we wrote, with our client's input, made the difference.

Total amount under asking negotiated by clients not in bidding wars: -$41,000
Number of properties we identified for our clients before they were listed: 7
Towns served: Cambridge, Somerville, Arlington, Boston (South End), Waltham, Woburn and Quincy. 
Asking prices are created by the seller and/or his or her agents to get the seller their best price. In the current market, many asking prices are set artificially low, so that buyers will begin to bid against one another. It is well-known that people pay more when they get into competition. This kind of irrational spending is what is fueling the rising prices this year.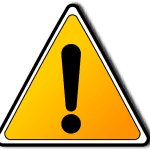 Economic danger! We do market studies to set a "top rational price" for our clients before they make any property offers. In this process, we will search for similar properties by size and location; then we adjust for differences in size, location, and condition.
This year, it is becoming common to find one property that sold significantly higher than others that sold the same time, in the same or similar area, in similar condition. This buyer (not our client!) overpaid by anywhere from $30-100,000. If the market stops going up, that buyer will be the most unhappy.
Because of the auction environment of bidding wars, some buyers are getting caught up in the "win at all costs" mentality. Part of our job is to keep our clients from being the people who overpaid because they lost their head.
Benefiting from seller's mistakes: After one weekend on the market, buyers begin to ask "why didn't this sell?" Our buyers benefit from our skills at evaluating properties that did not sell quickly.
Some of those did not sell because the seller made a mistake when marketing the property. (Common mistakes include overpricing, not staging, not allowing enough time to let people see the house, or otherwise turning people off.) When this happens, the house may later sell for less than it could have. We have succeeded in finding these for our clients.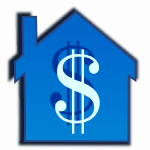 What is a bargain and what is a money pit? Some of the properties that didn't sell quickly have costly problems. Although inspectors know even more about houses than we do, our agents find many costly problems on routine house-hunting visits. Armed with this information, our buyers know the difference between a bargain and a money-pit before making an offer and paying for a home inspection.
Are we in a bubble? Yep. Will it burst? Yep. When? ……