Any reader of real estate data must pay attention to sleight-of-hand tricks caused by changes in topic from real estate volume (the number of sales) and real estate prices.
Any buyer should stop reading whenever they see fear-mongering statements that predict that buying will become impossible if you don't buy right now. (see blue text below.)

This particular blog entry says that it is the best time to buy and the best time to sell. Huh?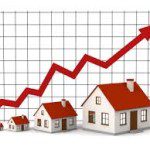 Either prices are going to go up, and buyers should buy before prices go even higher. If prices are at peak, it is not a smart time to buy; peak prices tend to recede. Or prices are not going to go up much more, and sellers should sell now to get peak price. If prices are going to keep going up, it is not a smart time to sell.Sellers will do better when prices have gone up more.
Can't be great for both buyers and sellers. Sorry. No way. Just impossible.
Now, I quote:
So What Does This Mean To Buyers?

There is a lot of competition out there right now for your dream home. Prices are going to continue to climb, act now before you are priced out of your future home.

What Does This Mean to Sellers?

If you are on the fence about listing your home for sale right now and debating whether now is the time to move on with your plans of relocating… now is the time!

There are more buyers that are ready, willing and able to buy their first, second, third, vacation, or investment property now than there has been in years! The supply of homes for sale is not keeping up with the demand of these buyers.

Listing your home for sale now will give you the most exposure to buyers and the best sales price.
 Now, I advise: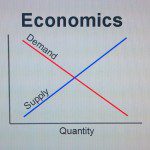 Is it a good time to buy? The blog doesn't really tell you anything except that there are more buyers than properties. In most cases, a market that has high demand and low supply is a market that favors the sellers. In our area, that is the case.
The only reason to buy in this kind of market is if you have a compelling personal need to buy (the house or condo will benefit your life) or if you think the supply is going to remain short and the demand remain high.
Is it a good time to sell? The blog doesn't really tell you anything except that there are more buyers than properties.  That's a good market for sellers who are selling hard-to-move properties. In a market with a lot of supply and low demand, ugly houses, houses on busy streets, or houses that are not as nice and its neighbors take longer to sell.
But whether this is the moment for the best price, it depends. On what? It depends on the expected future of the market. Will demand remain high and supply low? If so, sellers should hold on because prices are going up; in that case, buyers should hurry.
Now you can read the whole thing, if you dare.