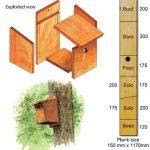 Here is an idea that should cross the pond. February is the time to think about creating nesting places for local birds.
In England, the British Trust for Ornithology has been running a National Nest Box Week since 1997. The organization encourages people to create nesting places for local birds. Their habitats are being threatened by building, and landscaping that eliminates the places where birds find safe nesting spots.
Here's how to make a nest box.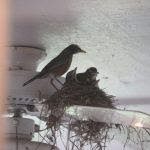 Birds do find clever places. My clients tell me that birds find homes in their porches. If they can, birds will get into eaves or find loose siding; they can use your new blown-in insulation for their nests. It is so much better to help them move to something really suited for them.
One warning: if you have outdoor cats nearby, be mindful about where you invite the birds to nest.