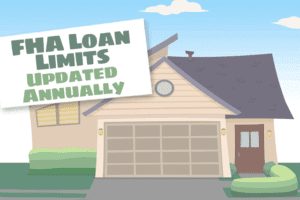 The Federal Housing Authority, or FHA, provides mortgage insurance for people who purchase properties with less than twenty percent down. Some borrowers can only get their low down-payment loans through FHA, because no other institutional lender will qualify them.
There is a difference with FHA loans. They weigh the condition of the property more than a traditional lender. All lenders do appraisals on a property and have requirements for a level of financial stability reflected in the condo documents.  However, with FHA, there is an additional approval beyond the typical ones.
FHA also has its own approval for condo associations. Until now, FHA approved a condo association ahead of time. The process took longer than most real estate transaction timelines. If a buyer was using an FHA mortgage, their offer was disadvantaged, if the property did not have the approval. Listing sheets might specify that an association was FHA-approved, or not. Sometimes, our agents had to check here.
FHA also physically inspects the property or reviews the inspection reports. They are known to require repairs before closing (most notably cosmetic ones like repairing chipping paint). This has given FHA a sour reputation among brokers.
Whenever one of my clients used an FHA loan, we were always able to navigate any additional hurdles that were put before us, and we closed on time.
As of October 15, 2019, condo requirements for FHA loans have these changes:
Extend FHA certifications on condo developments from two years to three years, reducing the compliance burden on condo boards. This will increase the number of condo units that have up-to-date approvals.
Allow for single-unit mortgage approvals—often known as spot approvals—which will enable FHA insurance of individual condo units, even if the property does not have FHA approval. This means that if the association is not approved, there is a way to get the unit approved by FHA.
Secure additional flexibility in the ratio of investors to owner-occupants allowed for FHA financing in a condo building. High investor ownership is a negative to mortgage lenders. Owners who rent out and don't live in the property are statistically more likely to put off maintenance and improvement to the property as compared with condos where more owners live there. FHA has been very strict about this, and the new regulations are more flexible.
These changes will make FHA loans more attractive to sellers, since the risk of an FHA mortgage problem is reduced. The increased flexibility of the mortgage approval makes FHA more attractive to our clients. Our clients will continue to shop for their mortgages; some low down-payment borrowers may choose FHA where they wouldn't have before.