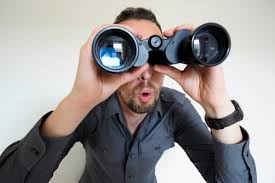 What should you look for as an indication that the seller's market is on the decline? How can you watch for a turn in uneven supply and demand balance in favor of buyers?
As exclusive buyer's agents, we've seen this before. But, because we are a small company who work with a small number of clients at a time, our anecdotal information is just that, anecdotal.
Since June, my agents have been sensing a slowing of demand. Mostly, we are seeing properties that would have sold in one week last September, not selling in one week this September. Some of these have had their prices lowered before they sold at all.
The MLS data back up our perception that there was a slowdown year-over-year from last summer to this one. This is what the average days until an accepted offer looked like in Cambridge:
In June 2018 – 16 days
In June 2019 – 25 days
In July 2018 – 17 days
In July 2019 – 20 days
In August 2018 – 14 days
In August 2019 – 20 days
We are also seeing bidding wars. Bidding wars will happen in any market. They work for highly desirable property that is priced lower than its value. The difference in a fairly balanced market is that there are not bidding wars on so-so properties, as we've been seeing for the past few years. More on bidding wars
What to watch for when you're looking forward to a buyer's market:
My agents are seeing all the indicators below.
Longer time on the market. More properties that don't sell the first weekend.
More properties that have price drops before selling. Sellers who price their properties too high will turn off potential buyers. When the market is too high for most buyers, the demand for those high-priced places goes down. Also, if the price is wrong, and too high, the property looks shabby compared to properties that are really worth that asking price. In a more even market, these properties are rejected.
Bidding wars where no offer was accepted. Agents telling us that offers are coming in, but no offer was accepted. Buyers who have more options will take their time to make good decisions. As demand slows down, bidding wars with short deadlines work less frequently. If there was an offer deadline called for Tuesday, and the house is still on the market on Thursday, the seller's agent didn't get the demand they expected. They may have gotten offers, but they were not good enough to accept.
Fewer houses go on the market below market value. When demand is at a normal level in relation to supply, underpricing is risky. In even market conditions, it is a mistake to underprice a house to induce a bidding war. If underpricing fails to spark a bidding war, the marketing fails. What are they going to do, raise the price?
Properties go off the market without being sold, then reappear with another broker. When the supply and demand balance is more even, sellers and their agents must work harder to attract buyers. Some sellers will blame their agents, fire them, and hire someone else. You may see the same marketing again, with the same result. Eventually, the seller will hire someone they trust to make changes to the marketing (lowering the price or making the house show better) until it is sold. Either that, or the seller stops trying to sell.