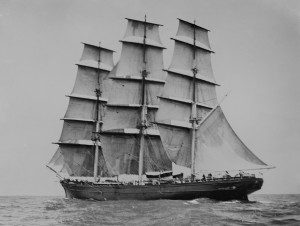 This summer, for the first time in about four years, there were signs that the supply-demand balance was becoming more even. This year, there was a noticeable lull in demand in August. It is "normal" for the real estate sales volume to drop in August.  For the past four year, no summer doldrums; the normal drop in buyer activity didn't happen. This year, there was a "normal" slowdown. Normal is good. There's a Sea Change in the market. It made me optimistic for our clients.
There are two factors that create the real estate market that revolves around a September 1st deadline. First, there is lease renewal. The second is public school placement. My suspicion is that the former is a result of the latter. Here in Greater Boston, real estate buying and renting runs on an academic schedule. In other parts of the country, this is not as true.
Here, peak buying season starts sometime when people perceive that winter is over, weather-wise. It runs through the spring. Generally, buyers need to have a Purchase and Sales Agreement on a house before August 1 in order to close and move in for the next academic year. In a balanced buyer-seller market, sales volume slows down considerably in August, after some buy and some choose to rent for another lease cycle.
So what? There was a slow-ish summer. Does that mean the Seller's market over?
Probably not entirely. It is likely to be a Seller's market next spring. But, there are good reasons to think that we are headed back into a time when there is more supply and the same demand. This is good news for buyers.
 What evidence is there that it wasn't just a slow summer?
I thank Anthony LaMacchia for doing the research and putting together a good summary of market conditions. 
Inventory (the number of houses and condos for sale) seems to have hit bottom and begun to rise. The lowest inventory level in the last 20 years was pretty much matched this year.
Price increases begin to lag. An increasing percentage of property owners had to lower their initial asking price in order to sell. This indicates a softening of seller's ability to set high listing prices and reliably attract a buyer.
Demand for housing expected to decrease. Interest rates are rising. Some buyers will drop out of house hunting. Some will continue to shop, but have a lower price limit.
Normal real estate markets have a steady increase in prices (somewhere around 4-6% a year). During boom years, when there is a strong seller-favoring market, price increase much faster than that (our boom rate has been in the teens.)
Buyers, don't confuse a softening of the market with a decline in values. What is about to happen is a slowdown of speed of property price increases. Philip Raices explained it well, in a recent blog:
Many of these headline writers will confuse "softening home prices" with "falling home prices," but there is a major difference between the two. The data will begin to show that home values are not appreciating at the same levels as they had over the last several years (softening prices). This does NOT mean that prices are depreciating (falling prices).

Here is an example: Over the last several years, national home values increased by more than 6% annually. If you had a home worth $300,000 at the beginning of the year, it would be worth $318,000 by year's end. If the appreciation rate "falls" to 4%, that $300,000 house would be worth $312,000 at the end of next year – a $6,000 difference.

The price of the home did not fall. It just didn't increase at the level it had the previous year.
For prices to go down, there needs to be a big economic hit. No one wants that. The overall economy is a wildcard that could change at any time. Real estate markets generally follow the national economy about a year later.
What do we expect in the next 12 months?
Overall, we are fans of winter house hunting. It's the best time to shop, if price matters to you. Inventory is better than last year at this time, so we are hoping for a good winter for our clients. Through the summer, we saw asking prices go down and sellers who will negotiate sales below asking price. The winter is likely to see more of that.
Come spring, we expect that prices will rise again, but not as steeply as they did this year. Increased supply and decreased demand creates a normal market. We are hoping for that normal market.
Normal is good.