No sooner do I publish how well our clients did in a hard seller's market, than The Boston Globe publishes a second edition of their annual "scare the buyers" article. What they say is all true. But, who does it serve to say it the way they do? Not buyers, that's for sure.
Before you read it, allow me to translate: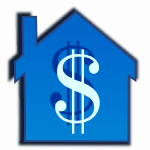 Prices:
Prices have gone up. In many places, you'll need $500,000 or more to get a nice place to live. Properties that come on the market sell fast. Starter homes are too high for most young professionals who generally buy this kind of property.

A Zillow spokesman says that is awful for the market. (Note, he doesn't say it is awful for people trying to buy.)

A real estate agent says that if you are looking to spend under $500,000, "the train has left the station."
Inventory:
Data: This article is consistent. It compares the end of May 2012 to the end of May 2016. The trend – that inventory is low – is totally true. However, the figures were chosen to exaggerate the point.
May 2012 was the bottom of the market, when inventory had been building throughout the recession; it was a particularly high point.

Memorial Day weekend is typically a slow real estate weekend. Many sellers won't list on a holiday weekend, instead, they choose the weekend before or after the holiday. May 31, 2012 was the Thursday after Memorial Day; new listings for June 2-3 weekend were counted. May 31, 2016 was Tuesday after Memorial Day; the next weekend's listings would not yet be up.

Prices have edged over the $500,000 mark in the past four years in the towns they choice to look at.
Trends:
New construction properties are heavily high-end properties for both sale and rental.

Sellers are reluctant to sell until they find their next property.

The young professional work-force cannot buy or rent a nice place to live near work. Some move further out, and commute, but some will abandon Boston. This is bad for business.
Our take on the market?
The trends are bad for people. They are bad for our buyers, and for our agents. Builders have cashed in by creating high-end housing. This has contributed to the problem. Workforce housing issues are not only a problem for minimum wage workers; young professionals are hard-pressed to enter the market.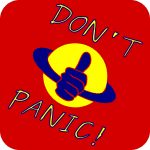 The results for the first half of 2016:
Despite the dire warnings of The Boston Globe article, six of our clients have purchased a house or condo for less than $500,000. Of those, only one was outside of I-95. (That one was between I-95 and I-495.)
There are limited choices. It takes longer to find a nice place among the limited options available. Our clients who persevere do as well.
Prices are going up rapidly this spring. There are reasons to be cautious about over-inflation.
Now you can read the Boston Globe article and also, look at our first half of the year statistics.